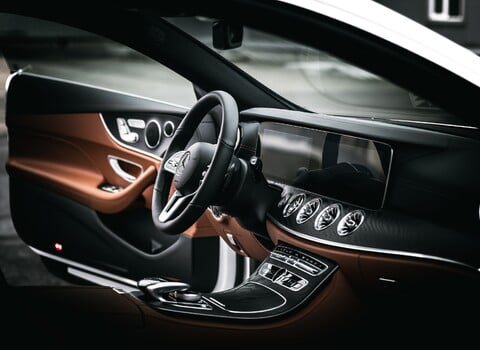 About us
Colin Ferns Independent Mercedes Specialists
Colin Ferns joined Mercedes Benz as an apprentice in 1980. As soon as he was qualified he left and started his own business, convinced that he was able to offer customers better service and better value than they were getting from the Mercedes main dealer.
Since then Colin has gone from strength to strength and now employs a small team of dedicated staff to ensure that, as the business continues to grow, customers can still expect the same levels of service and attention to detail that Colin has always employed in order to achieve the results required to meet the demands of a discerning and ever-expanding customer base.
He has prepared and driven racing cars at national competition level with some success and this brings an added understanding of vehicle dynamics to the business.
Over 3 Decades Mercedes of Experience
The business today occupies a unique standing. It is certainly one of the oldest established Independent Mercedes Benz Specialists in the country and enjoys long-standing relationships with its customers, some of whom are the same customers who employed Colin when he first started over 30 years ago.
Interestingly, we often see cars that continue to come to us even after sucessive changes of ownership.
Specialist Diagnostic Equipment
Moderns cars of today require modern and sophisticated tools and equipment and so the business invests in exactly the same diagnostic technology that Mercedes' own dealers use. This not only enables us to interrogate customers' vehicles with accuracy, but gives us access to any technical information or support that we might need directly from Mercedes in Germany. This investment coupled with our extensive experience makes us uniquely placed to offer expert service on Mercedes cars of all eras from the 1950s to the latest AMG models.
Our professional approach means that we do not rely on diagnosis by substitution as less well equipped garages must inevitably do. We are also unique in that we specialise in Mercedes only, not "Mercedes and BMW" or "German cars". We strongly believe that by dedicating ourselves to this single prestigious brand we are able to deliver unrivalled service at extremely competitive prices.
We use genuine Mercedes parts in 99% of cases. Whilst this may not always be the cheapest option, we believe that in doing so we are ensuring that customers can expect not only a reliable and consistent Mercedes repair but one that is guaranteed by all Mercedes Dealers in Europe.
Mediocrity is not acceptable, only excellence will do.
Colin Ferns Independent Mercedes Specialists